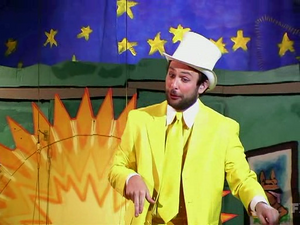 Charlie's Ballad is a song that Charlie wrote as a surprise ending to his musical The Nightman Cometh. He hoped it would convince The Waitress to marry him, but it failed. ("The Nightman Cometh")
This song was written by Cormac Bluestone & Charlie Day.
I was that little boy,
That little baby boy was me.
I once was a boy,
but now I am a man.
I fought The Nightman, lived as Dayman,
now I'm here to ask for your hand,
so if you want to marry men,
will you marry me?
Will you come on stage and join me,
in this thing called matrimony?
Please say yes and do not bone me.
Please just marry me!