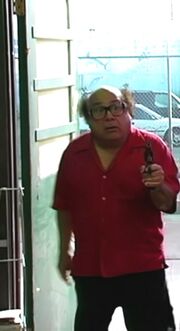 Frank Reynolds often carries around a gun, a Smith & Wesson Model 19 Snubnose, which he pulls out and waves around at regular intervals. Whenever he pulls it out, someone or something is shot (usually) repeatedly.
Season Two
Season Three
Season Four
Season Five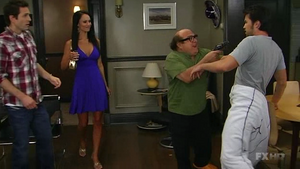 Season Six
Season Seven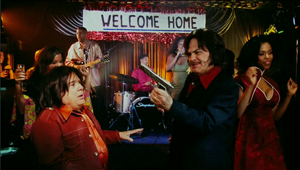 Season Eight
Season Nine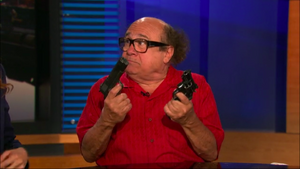 Season Ten
Season Eleven
Notes
The other members of The Gang have also had guns at various points in the series:
Quotes
Charlie: And you know what? If we're taking that approach, you might wanna be armed at this intervention.
Tabitha: Why- Why would I need to be armed?
Charlie: Well, Frank's usually carrying a little gun with him. And he doesn't really hesitate to use it.
Season Five, The Gang Gives Frank an Intervention
---
Frank: A gun! I love guns! I got a gun of my own!..
Season Five, A Very Sunny Christmas
Appearances