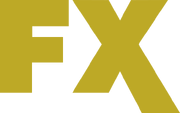 FX was the American television network that broadcasted the first eight seasons of It's Always Sunny in Philadelphia and other original comedies and dramas.
It's Always Sunny in Philadelphia moved to the FXX network starting with its 9th season, in Fall 2013.
Ad blocker interference detected!
Wikia is a free-to-use site that makes money from advertising. We have a modified experience for viewers using ad blockers

Wikia is not accessible if you've made further modifications. Remove the custom ad blocker rule(s) and the page will load as expected.